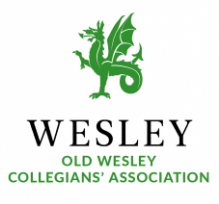 Soklich & Co. Wesley College Signet Rings
Thursday, September 3
Soklich & Co. Australia is a local family Western Australian business that has been in operation for over 65 years and has developed into one of Australia's largest wholesale jewellery manufacturers, supplying high-end jewellery in Australia and New Zealand. Focused on using all things Australian, Soklich & Co. jewellery features Broome Pearls, Argyle and Ellendale Diamonds and more importantly, Australian gold and labour. Specialising in custom jewellery design, and offering a personalised service, working to a company mantra of 'Pure imagination captured by bespoke design'. Designing exclusive, indulgent creations in their South Perth Boutique, with Award winning jewellers, and paying special attention to detail of your next family heirloom, engagement ring, bespoke pieces, remodels, and all repairs.
Soklich & Co. Australia have designed a Wesley Signet ring. A choice of Signet ring is available to commemorate your graduating year and the design is available in white gold, yellow gold and sterling silver, with or without diamonds. Prices start from $700. These signet rings will be manufactured by award-winning jeweller and Wesley College Old Boy, Callum Hitchings (03-10).
The showroom is open Monday to Friday 9.00am to 5.00pm and Saturdays 10.00am to 2.00pm. To book an appointment with a Jewellery Specialist contact the team directly on 08 9367 7712.