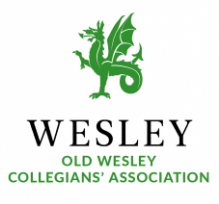 Spotlight On: Quinton Narkle
Friday, January 11
Joining his brothers Jayden and Brandon as a Wesley College student, Quinton arrived in Year 8 as a quiet and unassuming character. From the moment that he stepped through the sliding doors of the Boarding House, Quinton was not going to let the opportunity slip.
'Coming to Wesley was a great opportunity for me. It set me up for life after school, but most importantly, I made a lot friends. A lot of those guys will be my brothers for the rest of my life, Quinton said.
As a student he excelled in many pursuits. He was a critical member of 1st XVIII Football and the Athletics Squad. As a member of the Moorditj Mob, Quinton was an outstanding role model for his peers, both young and old. In Year 12 his leadership capabilities were acknowledged as he was appointed Tranby House Prefect. He took on the role with great humility and commitment.
These two words – humility and commitment – have almost become synonymous with Quinton in all that he partakes in. When you hear about Quinton's journey to becoming an AFL player, there is no way that you could not agree.
After his time at Wesley College, and a series of knee-issues, Quinton was drafted to the Geelong Football Club at pick 60 in the 2016 AFL draft. The early indications were that Quinton was likely to make his debut in his first season on the list. Unfortunately, it was not to be. His knee-issues followed him into the AFL system as he sustained a serious knee-injury, rupturing his ACL in June of 2017. It would have been easy for Quinton to give up then and there.
Geelong Football Club President and fellow Old Wesleyan, Colin Carter, caught up with Quinton when was undertaking his rehab and says his delightful personality is what stood out to him.
'We had a coffee and it wasn't long before we both discovered we were both Wesleyans, I hadn't realised that when he first came to the club,' Colin said.
'It wasn't long before Quinton became a highly valued person around the club, it was clear he is a quality young man and I was looking forward to him being part of the team going forward once he recovered from his injuries,' he said.
Twelve months on, Quinton found outstanding form for Geelong's VFL side, kicking multiple goals in a series of games. It was a long recovery, characterised by a commitment to routines. Quinton was required to tick every box to ensure that his career could would have some longevity.
Round 10 of the 2018 AFL season saw Quinton and his golden-locks run out onto Etihad Stadium for his AFL debut. When he kicked his first goal, you could hear a roar from the crowd as his family – who had flown over for the game – celebrated the greatest of moments. His post-game interviews, once again, were filled with humility.
'It was really special to be able to play my first game and have all my family watching and supporting me. It was a long road back from my injury but making it to the top level means that all of my hard work was worth it,'
The Wesley College Football Tour to Melbourne occurred in the semester break of this year. On this trip, the students and staff were fortunate enough to meet up with Quinton. Head of Boarding, David Bourne, commented on how easy it was to get in contact with the past student. Again, Quinton's humility shone through.
Quinton went on to play a further five AFL games in 2018 and recently signed a two-year contract extension with the Geelong Football Club. We are proud of Quinton for what he has achieved, but more importantly, we are proud of how he has gone about it.
Remember the name – Quinton Narkle. Remember the words – humility and commitment.