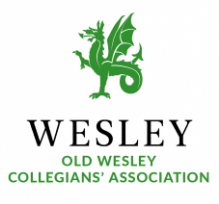 Gallery of Honour Inaugural Inductees
Friday, January 11
An often spoken about concept at reunions and events over the years, Headmaster David Gee's vision to establish the Gallery of Honour in Wesley's 95th year brought the project to life. In the foyer of the Joseph Green Centre it sits fittingly at the heart of the College, where current students can pass daily and absorb the incredible stories and feats of men who once were students.
A place of great pride for the entire Wesley community, the Gallery of Honour seeks to recognise Old Wesleyans whose endeavours, commitments and feats exemplify Wesley's 'by daring and by doing' motto.
The unique achievements of around 200 Wesley College alumni were researched for the project and 63 nominees selected across six categories. Finally, 31 inductees were selected via a committee voting process that involved staff and representatives from the Old Wesleyan Collegians Association, chaired by College Council chairman Mr. Jim Walker.
In the years to come, more inductees will be included and members of the community can make nominations for consideration. Further information on the nomination and future induction process will become available in the New Year.
Sport
Arthur Marshall (47-51)
Glen Loftus (89-93)
Ian Dick (36-44)
Lance Franklin (03-04)
John Ryan (55-59)
Ross Hutchinson (29-33)
Clayton Fredericks (80-84)
Community Service
Ian Carter (69-72)
John Hargrave (44-48)
Dean Collard (64-67)
Kenneth Bladen (45-49-51)
Crawford Nalder (24-25-28)
Arts and Culture
Steven Heathcote (77-79-81)
Philip Parsons (39-43)
Peter Cowan (24-30-32)
Mat Jodrell (90-95-97)
Ian Templeman (49-56)
Industry and Professions
Geoffrey Bolton (43-47)
Kerry Hill (56-60)
Richard Humphry (50-54-56)
Colin Carter (56-59-60)
Human Endeavour
Brian Edwards (54-59-58)
Malcolm Hay (48-52)
Mark Sheen (89-93)
Science and Technology
Marshall Hatch (46-46-49)
Ralph Slatyer (45-46)
John Edwards (62-66)
Malcolm Nairn (50-52-54)
Bernard Bowen (41-48)
Bryant Stokes (45-53)
Alex Cohen (40-44)